Intervju: Greg Weeks, Espers
Plateaktuelle Greg Weeks fra Espers forteller blant annet om hva som har inspirert ham, og at han håper å besøke Frognerparken neste år.
25.01.06
Philadelphia-baserte Espers har med sine to utgivelser markert seg som et av vår tids mest stilsikre band innen folk/psykedelia-genren. Deres selvtitulerte debut i 2004 henledet oppmerksomheten mot et vidt spenn artister, fra britisk folk til psykedelia. Artister som Fairport Convention, Incredible String Band, Nick Drake, Donovan og Acid Mothers Temple kan alle høres i Espers.

I 2005 ga de ut den forlengede EPen The Weed Tree, som i hovedsak bestod av coverlåter. grooves Endre Kvam mente blant annet at deres tolkning av Blue Öyster Cult var som en "gigantisk sprøyte med sopp og psykedeliserte instrumenter som selv får den straighteste gutten i klassen til å se ufoer, flygende kameler og det som verre er..."

Frontfigur i Espers er Greg Weeks. Tidligere i år ga han ut den meget kritikerroste og vellykkede soloplaten Blood is Trouble på BaDaBing.

Espers har vært forsøkt linket opp mot "freakfolken", men deres stil er nok også i like stor grad tuftet på klassisk britisk folk-bevegelse av mer harmonisk art.

grooves Ronny Svendsen har snakket med Greg Weeks om blant annet disse tingene.

-Hammers, red.
----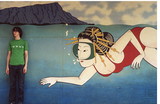 - Can you give us a short Espers recap?

Greg Weeks: Espers started in 2001 as a trio and has now blossomed into a fully integrated sextet. We are now releasing our third full-length.

- You've recently done a cover EP. What inspired you to do covers?

Weeks: It's actually not an EP but a full length record. Music is a continuum of influence and inspiration. Lots of artists try to.

- The folk scene has exploded the last few years, at least many more artists have been selling more records than they used to. Do you
consider yourself as a part of that "scene"?

Weeks: It's really not so much a scene as the public taking notice of what's been going on for nearly ten years now. And yes, we certainly
consider ourselves part of the growing interest in acoustic, psychedelic and experimental music.

- Do you listen to old 60s/70s UK folk? Any favourites?

Weeks: Absolutely. Vashti, Fairport, Renbourne, Jansch, Fresh Maggots, Caedmon, Midwinter, Mellow Candle, Bread Love and Dreams, Axe... it's another list that goes on and on.

- Any favourite contemporary folk artists?

Weeks: Sir Richard Bishop, Mtn. Home, Feathers, Marissa Nadler, Timesbold, Six Organs of Admittance and Fern Knight are some of my favorites. But it's a pretty long list, all told.

- When and how did you realize that you could write songs?

Weeks: When I was around 17. I taught myself using Mel Bay books and Guitar Magazine tabliture, as well as by listening to records and CDs. Having an instrument in your hand, you can't help but force weird new sounds out of it. Once you string a few of those together it dawns on you that music isn't so esoteric a science after all, but rather an intuitive one. Then you spend the next ten years of your life convincing yourself that you're right.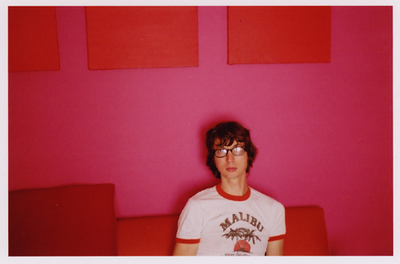 - How's playing in Espers different from doing solo records that you've done previously?

Weeks: Solo records are almost entirely solitary: writing, arranging, embelishing, coaching, mixing, etc. Little if any outside input seeps in. With a band, the beuty is, even if you write a line for someone else, that person filters it through their own stylistic abilities and mindset. There's a lot more bouncing of ideas off one another, and a lot more of a feeling that
something has to be the very best before you'll let someone else in the group hear it.

- How do you write songs? What comes first, melody line, text, chord progression or a feeling/mood?

Weeks: The melody always comes first, usually stimulated by a chord or series of notes, or tone from the instrument on hand.

- Do you read a lot?

Weeks: In spurts. I go through phases.

- What inspire you from day to day?

Weeks: Film. Literature. Ideas. The limited time we all have to get shit done in this lifetime, and the sheer fulfillment of creativity. There's no better feeling than the accomplishment from a job well done. Oh, and the people in my life, especially the other talented musicians that constantly surround me.

- Are you touring? Any chances that you'll take the trip to Oslo and Norway?

Weeks: Yup. I'm sure we'll get there within the next year. I can't wait to revisit Oslo and that wild sculpture garden.

- Can you tell us a little bit about your future plans?

Weeks: To keep working on band stuff. Got a few more bands on the horizon as well. I'm also getting set to make my first film. The first in a series of three. It's a horror film. Should be cool.

- Finally, what are your favourite albums of all time?

Weeks: Egg's The Polite Force, McDonald and Giles, Catherine Ribeiro's Paix, Saint Just, bah! You can't ask a person that question!!!
---

Espers kommer til Belgia og K-raa-k-festivalen i mars, og til All Tomorrow's Parties i mai.


comments powered by

Disqus
Hentet fra arkivene
Groovissimo


Joe Henry - Tiny Voices
(Anti / Epitaph)
Ein drøy time med store låtar, stor musikalitet, løpske instrument, eklektisk innstilling og sjel, sjel, sjel.
Flere:
Sufjan Stevens - The Age Of Adz
Wavves - Wavvves