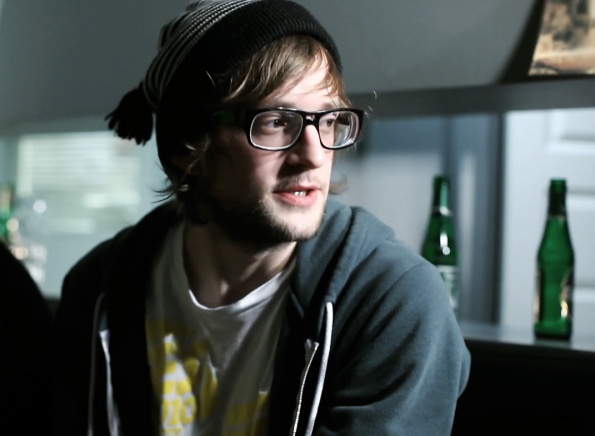 Rastløs #22: The Gin & Tonic Youth
Med debutalbumet New Times kom The Gin & Tonic Youth til Oslo og Blå forrige uke, og da var vi ikke sene om å huke tak i de for å gjøre episode nummer tjueto av Rastløs. Resultatet kan du se nå!
Del på Facebook27.01.11
The Gin & Tonic Youth imponerte vår anmelder med sitt debutalbum, og som seg hør og bør så inviterte vi de dermed til å være med på Rastløs da de tok turen til Oslo for å spille konsert. Resultatet ble en eksklusiv versjon av Music From Outer Space innspilt backstage på Blå. I anmeldelsen av New Times het det blant annet at "det er en skranglepoplåt i god Sonic Youth-ånd som gir en pekepinn på at dette ikke kommer til å være en dvelende og smårar øvelse i sær og innesluttet indierock."

Sjekk det ut her!


groove.no Rastløs #22 - The Gin and Tonic Youth from groove.no on Vimeo.
Lyd og video: Kai Arne Soot

New Times er ute nå via Kleidermann Records/Musikkoperatørene.
comments powered by

Disqus
Hentet fra arkivene
Groovissimo


Saint Etienne - Smash The System - Singles And More
(Heavenly / Columbia)
En raus samler å nyte der sola aldri går ned og cocktailglasset aldri går tomt.
Flere:
Love - Forever Changes
Throw Me the Statue - Moonbeams